ASP provides a variety of automated endoscope reprocessors to meet your high-level disinfection (HLD) needs. Whether you work in a small clinic where space is limited, or a large facility with a heavy procedure volume, ASP has an endoscope reprocessing system and solution to match your needs. We also offer detergents and biocides to aid the precleaning and manual cleaning steps of your workflow.
AP-2100089-1
Automatic Endoscope Reprocessors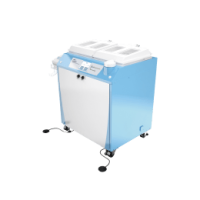 The EVOTECH® ECR is a premium, dual basin system that automates cleaning* and high-level disinfection of endoscopes, offering confidence that endoscope reprocessing consistent and enhances compliance.
* Does not eliminate bedside cleaning and may not eliminate manual cleaning; Health Care facilities should follow their own policies and procedures related to the reprocessing of endoscopes to ensure they are complying with all steps recommended by the device manufacturers and are consistent with current standards and guidelines. Not all endoscopes can be automatically cleaned but may be high-level disinfected. It is recommended that endoscopes with open/closed elevator wire channels be manually cleaned as per manufacturer's instructions in addition to using the cleaning cycle of the EVOTECH® System. Please refer to the EVOTECH® ECR User Guide and specific connection diagrams for more detailed information regarding cycle capabilities.
Dual independent basins
No test strips required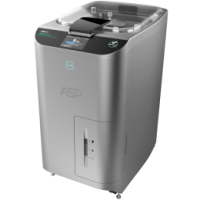 ASP AEROFLEX™ Automated Endoscope Reprocessor (AER) is a single basin automated endoscope reprocessing system that streamlines workflows with an integrated MEC monitor (no test strips required), electronic records, and ITS/hospital network integration capabilities.
Small footprint suited for areas where space is limited
No test strips required
Automated MRC monitoring
AP-2100090-1
Detergents / Cleaning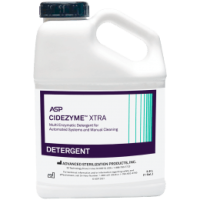 CIDEZYME® XTRA Multi-Enzymatic detergent is uniquely formulated for use in automatic cleaning systems as well as for the manual cleaning of medical and general lab equipment and instruments prior to high-level disinfection or sterilization.
Fast acting: three-minute soak time allows fast turnaround of instruments
User-friendly: low foaming with a mild pH
Compatible: contains corrosion inhibitors to ensure compatibility with medical devices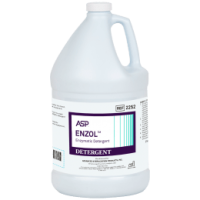 ENZOL® Enzymatic Detergent is a complete enzymatic presoak and detergent for both manual and automated cleaning.
Effective and thorough action with protease enzyme surfactants
User-friendly: low foaming with a mild pH
Fast acting: begins to act in just one minute, allowing a fast turnaround of instruments
AP-2100091-1
Biocides / High-Level Disinfection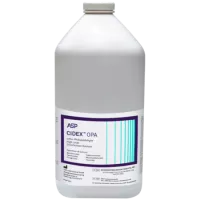 CIDEX® OPA Solution is a high-level disinfectant for reprocessing reusable heat-sensitive semi-critical medical devices such as endoscopic, respiratory therapy, and anesthesia equipment.
This product is not a sterilant. Ensure adequate ventilation and wear the appropriate PPE. Please refer to the CIDEX® OPA Solution instructions for use for additional information.
Fast-acting: fast turnaround of reprocessed instruments
Easy-to-use: no activation or mixing required
Long-lasting efficacy: reusable for up to 14 days when monitored with CIDEX® OPA Solution Test Strips
AP-2100092-1