Guidelines & Standards
Implementation of best clinical and infection prevention practices are provided in guidelines and standards published by government organizations, professional associations, and quality groups.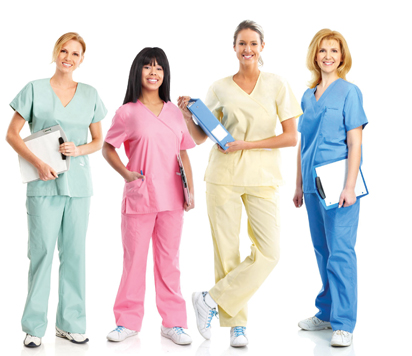 American Society for Gastrointestinal Endoscopy (ASGE)
Adverse events of upper GI endoscopy  
Multi-Society Guideline on Reprocessing Flexible Gastrointestinal Endoscopes  
Association for Professionals in Infection Control and Epidemiology (APIC)
Access the Webinar Library which provides the most comprehensive healthcare-associated infection reduction strategies, education and training available.
Association of periOperative Registered Nurses (AORN)
Perioperative Standards and Recommended Practices, 2014 Edition  
Contains the AORN approved standards, recommended practices, guidelines, and guidance statements. These comprehensive documents reflect the perioperative RN's scope of professional responsibility and provide essential information for the delivery of safe patient care and a safe work environment.
Guidelines for the location of automatic endoscope reprocessors  
Determining whether the AER is located on the decontamination or the clean side of the SPD or the endoscopy suite reprocessing area will depend on the type of AER being used.
Society of Gastroenterology Nurses and Associates Inc. (SGNA)
Standards and Practice Guidelines  
SGNA has compiled multiple standards and guidelines that address issues directly affecting the practice of gastroenterology nursing.
Guideline for the Use of High Level Disinfectants and Sterilants for Reprocessing of Flexible Gastrointestinal Endoscopes (2011)  
Statement on Reprocessing of Water Bottles Used During Endoscopy (2011)
Statement on Reprocessing of Endoscopic Accessories and Valves (2011) 
Standard of Infection Control in Reprocessing of Flexible Gastrointestinal Endoscopes (2012) 
Urological Associations (UA)
Reprocessing of Flexible Cystoscopes  
Joint AUA/ SUNA White Paper on Reprocessing of Flexible Cystoscopes
Worldwide Gastrointestinal Society
British Society of Gastroenterology (BSG) Endoscopy Committee  
ESGE and ESGENA Guideline Committee of the European Society of Gastrointestinal Endoscopy (ESGE) and the European Society of Gastroenterology and Endoscopy Nurses and Associates (ESGENA)  
Gastroenterological Society of Australia 
Japanese Gastroenterological Endoscopy Technicians Society  
Multi-society Guidline for Reproessing Flexible Gastrointestinal Endoscopes