STERRAD™ System sterilization
information to provide confidence
in the reprocessing of instruments.
About the STERRAD™ Sterility Guide
---
The STERRAD™ Sterility Guide (SSG) was founded because of an unmet need in the healthcare industry for reliable, up-to-date STERRAD™ System sterilization information. At ASP, we understand the importance of protecting patients and healthcare workers against hospital-acquired infections; and that's been our mission: providing vital sterilization products and services where they're needed most.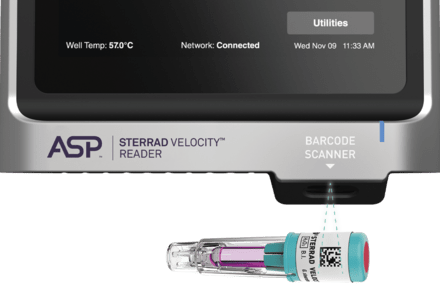 The SSG is an easy to use online tool that acts as a bridge between the device manufacturer and central sterile department globally.

We are always working to keep the SSG up-to-date by closely collaborating with device manufacturers to stay abreast of new technology and the changing needs of the healthcare system.

Where there is a sterilization need, you can be sure that we will be there to help you meet it – we're with you, every step of the way.
---
Are you a medical device
manufacturer?
Contact the Technical Business Solutions team at
to learn more about our
corporate partnership program.
---