Sterilization Process Monitoring - Biological Indicators and Process Challenge Devices for Low- Temperature Sterilization
Sterilization process monitoring is critical to ensure the safe reuse of instrumentation. Sterilization can be achieved using a sterilizer to inactivate all microorganisms on the instrument surfaces. The load is considered sterile when a sterility assurance level of 10-6 is achieved.
What is a Biological Indicator?
A biological indicator (BI) is a device that contains microorganisms which have known resistance to the sterilization process used by healthcare providers to monitor the adequacy of sterilization process. Simply put, a BI provides assurance that the sterilization conditions (ex: temperature, pressure, time, hydrogen peroxide concentration etc.) have been met.
Factors of the test organism that impact BI resistant include:
1 Strain – Test organisms of BIs traditionally have been bacterial spores.
2 Count – The viable number of test organisms.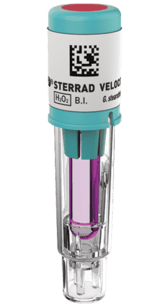 According to the Centers for Disease Control and Prevention (CDC), "Biological indicators are recognized by most authorities as being closest to the ideal monitors of the sterilization process because they measure the sterilization process directly by using the most resistant microorganisms (i.e., Bacillus spores), and not by merely testing the physical and chemical conditions necessary for sterilization."1 The theory is if the sterilizer successfully inactivates the most resistant microorganism, it strongly implies that other less resistant microorganisms including potential pathogens have been killed.
What is a Process Challenge Device?
A process challenge device (PCD) has historically been in a form of a BI placed into a package such as a test pack consisting of a biological indicator placed in a Tyvek® pouch. A PCD provides a challenge greater than or equal to your most challenging instrument to sterilize. At ASP, we've provided a single PCD which combined the most-difficult-to-reprocess devices and the worst-case conditions for each cycle to assure sterility.
In development of each STERRAD® sterilization cycle, simulation of the worst-case scenario included:
Devices which are difficult to sterilize:
Longest claimed lumens, inoculated with > 1 million Geobacillus Stearothermophilus spores in the hardest to reach locations
AND
Tested under "worst-case" conditions for sterilization:
Heavy chamber loading
Low process parameters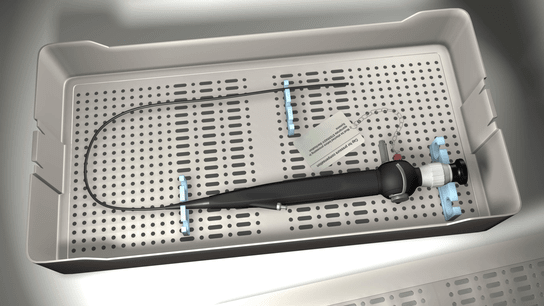 As the manufacturer of STERRAD® Sterilization System, ASP has access to extensive sterilization cycle information which enabled a precise design of the STERRAD VELOCITY® BI/PCD, the first all-in-one Process Challenge Device designed by ASP specifically for all STERRAD® System cycles to minimize false positives.
To learn more about STERRAD VELOCITY® BI/PCD, request a consultation and download a copy of the STERRAD VELOCITY® BI/PCD brochure.